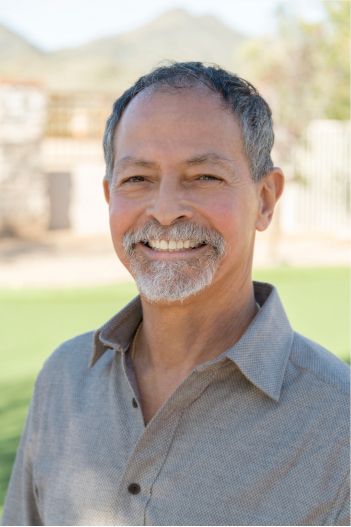 Angel Gonzalez
Client Relations Coordinator
Combining the best of two worlds, Angel Gonzalez has first-hand experience with drug addiction, alcoholism, as well as sufficient academic and clinical training to have earned the position of Client Relations Coordinator at Soberman's Estate.
Angel is a recovering addict/ alcoholic himself who suffered 37 years of untreated substance abuse and alcoholism with all its accompanying symptoms. He now enjoys 19 years clean and sober from any mind-altering substance as of April 23, 2000.
Since getting sober, he has engaged in all aspects of recovery, continuing to attend and embrace various 12 step programs where he has sponsored hundreds of men and participated in their recoveries.
He has returned to school to attain certifications in medical assisting, phlebotomy, and has been employed as a Patient Care Educator for a homeopathic cancer treatment clinic in the Scottsdale area. Has also worked for a Behavioral Health
Organization named Terros Health, where his duties included working with various populations that suffered from drug abuse, alcoholism, and co-occurring behavioral health issues.
He is well versed in motivational interviewing, is certified as a peer support tech, and educator regarding drug addiction, alcoholism, and accompanying infectious diseases. Angel is also is a volunteer with the Arizona Angels Initiative Program which is a governors program to address opioid addiction through the Scottsdale Police Dept.