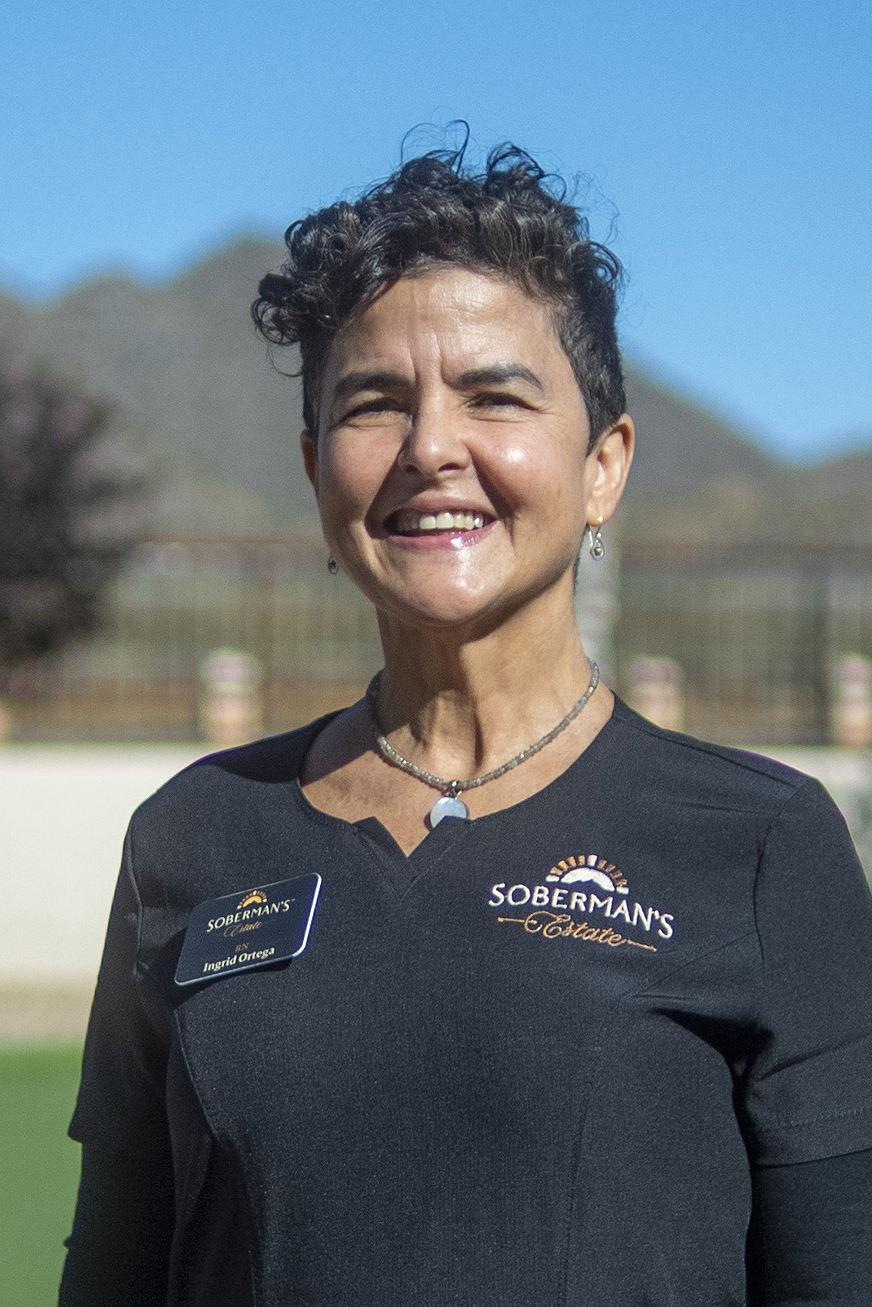 Ingrid Ortega RN
Nurse
Ingrid decided to become a registered nurse specifically to work in the field of addiction. Ingrid lost family members to this disease and experienced the incredible suffering addiction causes in families. She believes that recovery gives us the opportunity to heal the heart and soul of the addict and the whole family. Ingrid cares for her patients with respect, dignity, kindness, and great compassion. She brings over twenty years of integrated care experience in Complementary and Alternative Medicine, therapeutic yoga, mindfulness, meditation, breath work, healthy/wholesome lifestyle, and energy work such as polarity, pranic healing, and reiki. She attends the body, mind and soul of her patients.
Ingrid has a multicultural background that allows her to connect with a broad spectrum of cultures and human conditions. She was born in Venezuela, and comes from a large diverse family, including four brothers and three sisters. She lived in Germany in her early 20's and moved to the US in her early 30's. Ingrid speaks several languages, she travels the world, including North and South America, Europe, Asia, and every little corner of our beautiful Arizona. She is a nature lover and worked for over ten years in National Parks in Venezuela and the Caribbean as a tour guide. Ingrid and her husband Juan Carlos practice philanthropic work by offering Yoga Day Retreats and ceramic artwork, "Pottery for a Cause," to collect donations to help family, friends and communities in Venezuela.
Ingrid's passion for healing and living life at it's fullest reflects in her patient and family care, empowering them to heal and thrive one day at a time, one breath at a time.