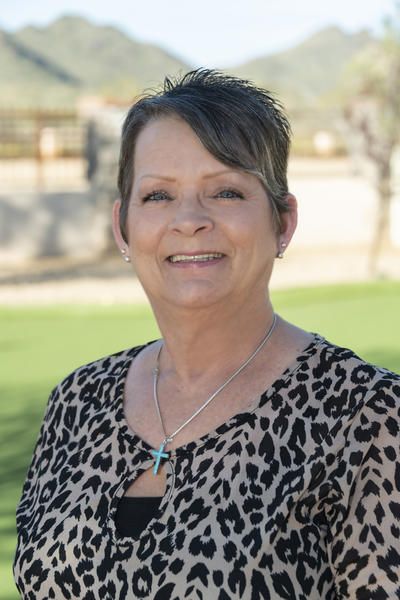 Sandi Starr
Operations Manager
Sandi has a passion for helping people struggling with alcohol and substance use disorders. She has over 6 years of experience working with those in detox, behavioral health and substance use treatment.
She earned her Associate Degree in Addiction and Substance Use Disorders from Rio Salado College in May of 2017 (with Honors), and went on to graduate with a Diploma in Medical Assisting from Brookline College in December of 2018 (also with Honors). Sandi also studied Psychology at Phoenix College from 2017-2018.
Sandi moved to Arizona in 2006. She has three daughters and four grandchildren. She enjoys riding horses and loves spending time with her cats Bohdi and Kiara.