Culinary Experience
The dining experience at Soberman's Estate is a tasty and educational highlight of the healing process.
A balanced diet is essential for a positive mind and a healthy lifestyle. As our goal is to teach clients how to live a better life for the rest of their lives, our nutrition and cooking classes prepare clients with knowledge and skills to bring important nutrients to their plates in a feasible, flavorful way.
Farm-to-table style, our Executive Chef Jesse creates fresh, nourishing, delectable cuisine using fruits and vegetables from the Soberman's Estate Greenhouse, and eggs from the Soberman's Estate chickens. He spends time with each client upon arrival to discuss dietary needs, allergies, and preferences, and is experienced in various accommodations. We can accommodate kosher, halal and other requests as well. With Chef Jesse's world class luxury resort culinary experience, each impressive and healthy plate is made with care, from scratch.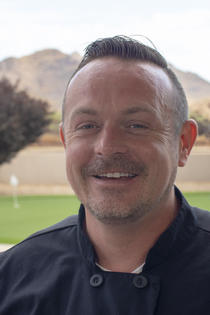 After serving in the United States Army as a food service specialist for seven years including 39 months of combat service in Iraq, Jesse attended Johnson and Wales University's Food Service Management Program. Upon graduation, he became a sous chef at the Fairmont Scottsdale Princess in the banquet department before joining the Soberman's Estate Team. His military background gives him a firm understanding of the importance that sustenance plays in morale and sense of community. Working in conjunction with our dietician, his goal is to provide healthy, nutritious and flavorful cuisine to our clients, staff and guests.
Our in-house menu is updated weekly, and has featured dishes such as:
Baked oatmeal bites
Huevos rancheros
Homemade granola
Crispy salmon salad
Ahi tuna poke bowls
Mediterranean bowls
A variety of baked goods including bagels, Italian bread, sourdough, whole wheat pitas, and tortillas.
Clients receive cooking classes twice per week, with a focus on meal prep. Education includes knife skills, different techniques for preparing fresh vegetables, and more. Classes feature recipes that include pasta from scratch, grilling, and more.