Soberman's Estate understands the needs of professional men.
Soberman's Estate private rehab helps professionals and executives learn how to navigate their way to recovery and enjoy their lives substance free. Drug and alcohol abuse can be fatal, and Soberman's Estate's primary goal as a men's addiction treatment center is to help you heal and to live a better life for the rest of your life. You didn't click this button by mistake.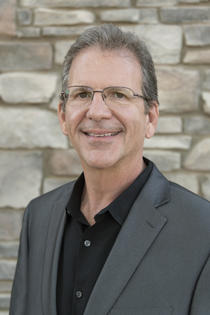 I'm Mitch Prager, founder of Soberman's Estate. I have been sober since May 25, 1998, but I was in denial about my drinking and drug problem for years. My denial prevented me from seeing my physical, professional, spiritual and marital deterioration, and stopped me from seeking treatment, even after being hospitalized for five days. I refused to believe the doctor's explanation that I was hospitalized because of my substance use disorder. My denial prevented me from seeing that my drinking was the cause of my separation of employment, and hurting those I love most.
This is a critical moment for you. Your time at Soberman's Estate is a gift, not a punishment. Soberman's Estate is a luxury rehab treatment program that provides individualized recovery and wellness services for adult men with substance use disorders and underlying issues. The private five-acre estate is nestled in the serene Sonoran Desert, north of Scottsdale, AZ. In a safe, caring, tranquil environment, the goal is to help clients feel confident they can live a joyful, addiction-free life through the gift of recovery.
I wish I accepted alcohol treatment earlier than I did, and that my addicted loved ones accepted it at all. My brother Jeff died from an accidental opioid overdose in 2010, and my best friend Jerry died from alcoholism in 2012. They both delayed the decision to enter residential treatment. They were searching for an Arizona drug treatment center like Soberman's Estate in which they could have confidentiality in their treatment and care.
We understand it takes courage to reach out for help, and that confidentiality and convenience are important to you. Thank you for trusting Soberman's Estate and we look forward to helping you toward a better life for the rest of your life. We welcome you to call us at 480-595-2222 any time, 24/7.
If preferred, you are welcome to fill out the form below. Your correspondence will be handled with the utmost respect and privacy. A Soberman's Estate representative will respond to you as soon as possible.
Privacy is essential. Soberman's Estate™ does not share your contact information. Read our Privacy Policy.