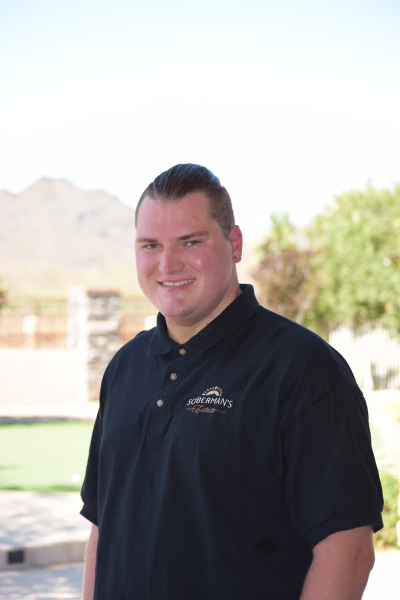 Tyler Haugebak
Overnight Manager
Tyler enjoys helping people who suffer from addiction and alcoholism and has years of experience working in Substance Abuse Treatment. He enjoys being part of the Soberman's team.
In addition to working at Soberman's Estate, Tyler is a full-time student earning his degree in biological sciences.
Tyler moved from Minnesota to Arizona in 2012. He has a passion for snowboarding in the winters in Flagstaff. He also enjoys spending time with friends, family, and his many pets.