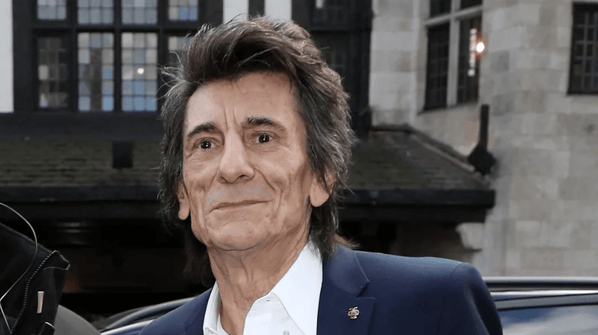 Wood on Covid-19 sobriety: 'If I can do it, you can'
Updated / Saturday, 28 Mar 2020 12:43
Origional Post Saturday, 28 Mar 2020
https://www.rte.ie/entertainment/2020/0328/1126987-wood-on-covid-19-sobriety-if-i-can-do-it-you-can/

Rolling Stones guitarist Ronnie Wood used his time on the Brendan O'Connor Show on RTÉ Radio One on Saturday to encourage people to look after their sobriety during the Covid-19 emergency.
"I take it one day at a time," the 72-year-old told the host. "And there are no downsides to my life since I've been in recovery and since I've been sober."

Wood urged listeners to "talk to people, pick up the phone if they're in any kind of quandary".

"Or if they're worried about 'What do I do next?', there's always people out there that can help," he continued.

"If I can do it, you can. I've been there and back and I've been through the mill and I have quite a colorful history with alcohol and drug abuse in the past.

"I use my artillery of things that I've learned and my recovery and the 12 Steps. Anyone who thinks they can drink their way through this or something [it's] not really the way. And, if they need help, there's plenty of people out there that can help, and some numbers I can give them too."
About Soberman's Estate: With only 5 Beds on 5 acres Soberman's Estate has become a popular place to sequester and Recover! The Estate will expand to 10 beds the summer of 2020. The recovery program of choice for men to recover from addictions and underlying behavioral health issues is Soberman's Estate. Soberman's Estate is a confidential, discreet, licensed residential treatment center located 30 miles north of PHX international airport. Soberman's Estate has developed an integrative addiction recovery program that effectively treats all addictions and underlying mental health issues. We understand the specific needs of the adult men and if you or someone you know, is considering treatment for addiction, please call 480-595-2222 for a complimentary consultation and please visit www.SobermansEstate.com