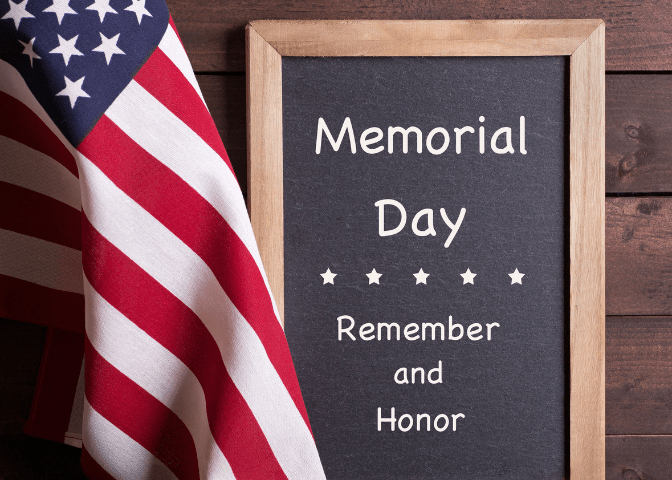 Memorial Day 1998 is my most memorable Memorial Day
May 25th, 1998 – Memorial Day was my first day of sobriety! I am grateful that since that day, I have not had a drink or drug and this 2023 Memorial Day I celebrate 25 years clean and sober.
Hundreds of thousands perish every year from alcohol and drug use and I easily could have been included in that horrible statistic. I was fortunate as in essence, the alcohol drug abusing me died 25 years ago and I was given a second chance and now I am in the business of second chances and my purpose, passion, and mission in life is helping other men find the way out as I did.
I and most of the team members of Soberman's Estate have family members that have served in the military and on Memorial Day, we especially understand the importance of acknowledging and honoring the brave men and women who have served and sacrificed for our country. As a state licensed, nationally accredited, world class behavioral health residential treatment center, we are particularly aware of the unique challenges that military service members, veterans, and their families face in the pursuit of mental health and wellness.
This Memorial Day, we invite you to join us in remembering and honoring the fallen heroes who have made the ultimate sacrifice in defense of our freedoms. It's a time for reflection, gratitude, and recognition of the selflessness and courage exemplified by these service members.
At Soberman's Estate, we strive to provide comprehensive support for all our clients, including military personnel and veterans. We recognize that the mental health struggles faced by service members and their families can be complex and multifaceted, and we are proud to offer a safe, compassionate space for healing and growth.
On this Memorial Day, we encourage our community to:
Take a moment of silence: Dedicate time to pause and remember the service members who lost their lives in the line of duty. Reflect on the sacrifices they made and the impact their service has had on our nation.

Share their stories: Connect with friends, family, or colleagues to share stories of the fallen heroes. This act of remembrance can help keep their memories alive and honor their legacy. At Soberman's Estate we have the names of veterans on memorial benches where we sit and tell their stories.

Offer support: Reach out to military families and veterans in your community, offering a listening ear, words of encouragement, or practical assistance. Your support can make a difference in the lives of those who have served our country.

Educate yourself: Learn about the challenges faced by military personnel and their families, both during and after their service. Understanding these struggles can help promote empathy and foster a more supportive community.

Give back: Consider donating to organizations that support military families, veterans, and their mental health needs. Your contributions can make a lasting impact on the lives of those who have given so much for our country.
At Soberman's Estate, we are committed to providing the highest quality care and support for our clients as they journey towards recovery and wellness. On this Memorial Day, let us remember and honor the courage and selflessness of our fallen heroes, and strive to build a brighter future for all.
Lest we forget.
https://www.sobermansestate.com
Soberman's Estate is a residential men's addiction treatment center that provides discreet, individualized, sophisticated recovery and wellness services for adult men that want to recover from substance use disorders, and or other behavioral issues such as trauma, anxiety, depression, stress, or other addictions.