October is National Substance Abuse Prevention Month, a time that we need to be raising awareness on the epidemic of substance misuse and addiction. This is creating such a detrimental affect on countless individuals, families, and communities, and in actuality, the world that we are living in today.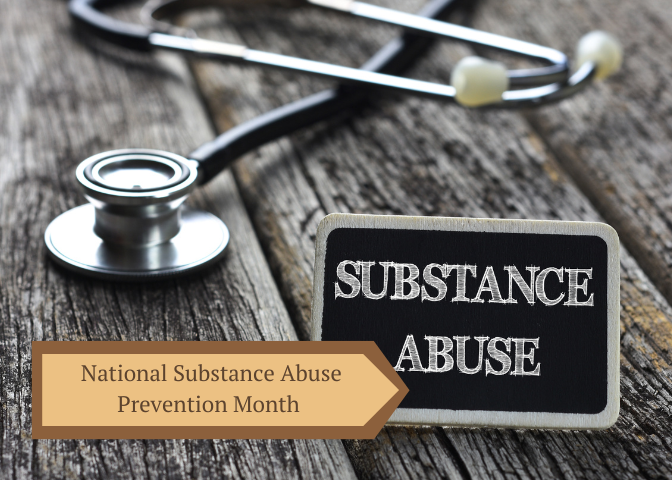 Someone shared this poem with me earlier today, and although its message was strong, I felt it was very impactful. The reality and truth of the words that are written within it are so accurate it's scary. Here is a shortened version that I thought I would share with you…
Just an excerpt from this poem ~Author Unknown
"I destroy homes, tear families apart - take your children, and that's just the start.
I live all around you, in schools and in town.
I live with the rich, I live with the poor, I live down the street, and maybe next door.
My power is awesome - try me you'll see.
But if you do, you may never break free.
Just try me once and I might let you go, but try me twice, and I'll own your soul.
When I possess you, you'll steal and you'll lie.
You'll do what you have to just to get high.
You'll lie to your mother; you'll steal from your dad.
When you see their tears, you should feel sad.
But you'll forget your morals and how you were raised.
I'll be your conscience, I'll teach you my ways.
I take kids from parents, and parents from kids, I turn people from God, and separate from friends.
You'll give up everything - your family, your home, your friends, your money, then you'll be alone.
I'll take and I'll take, till you have nothing more to give.
When I'm finished with you you'll be lucky to live.
If you could live that day over, now what would you say?
I'll be your master; you will be my slave.
I'll even go with you, when you go to your grave.
Signed,
DRUGS
It's more important now more than ever that we focus on prevention and raise awareness around substance mis-use.
Why Focusing on Prevention Matters
Prevention isn't just about avoiding substance misuse from the start—it's also about recognizing early signs and intervening before it's too late. Here's why prevention is crucial:
Early Intervention: Catching the signs early can prevent long-term damage to one's physical and mental health, as well as the destruction of families.
Holistic Wellness: Substance abuse prevention promotes all-around well-being, ensuring emotional, mental, and physical health stay in balance.
Societal Impact: By preventing substance misuse, we also mitigate related issues like road accidents, domestic violence, and unemployment.
Role of Residential Treatment Centers
At Soberman's Estate, we believe that residential treatment offers an invaluable sanctuary for treatment and recovery:
Structured Environment: Our center provides a routine that many men find lacking outside, helping them replace old habits with new, healthier ones.
Professional Support: Our compassionate team of therapists, medical professionals, and

holistic wellness teachers, are here to provide expert assistance.
Peer Support: Being surrounded by others on the same journey can be incredibly uplifting and motivating.
A Message of Hope
As we mark this year's National Substance Abuse Prevention Month, let's remember the power of hope. Recovery is a journey, one that may be filled with obstacles. But with the right support, dedication, and commitment, it's a journey that leads to a brighter, substance-free future.
At Soberman's Estate, we're here to help every step of the way. If you or a loved one is struggling with substance misuse, remember that help is just a call away. Embrace this month as an opportunity to reach out, learn more, and take a step towards a healthier tomorrow.
For more information on our programs or to seek help, please contact us at www.sobermansestate.com