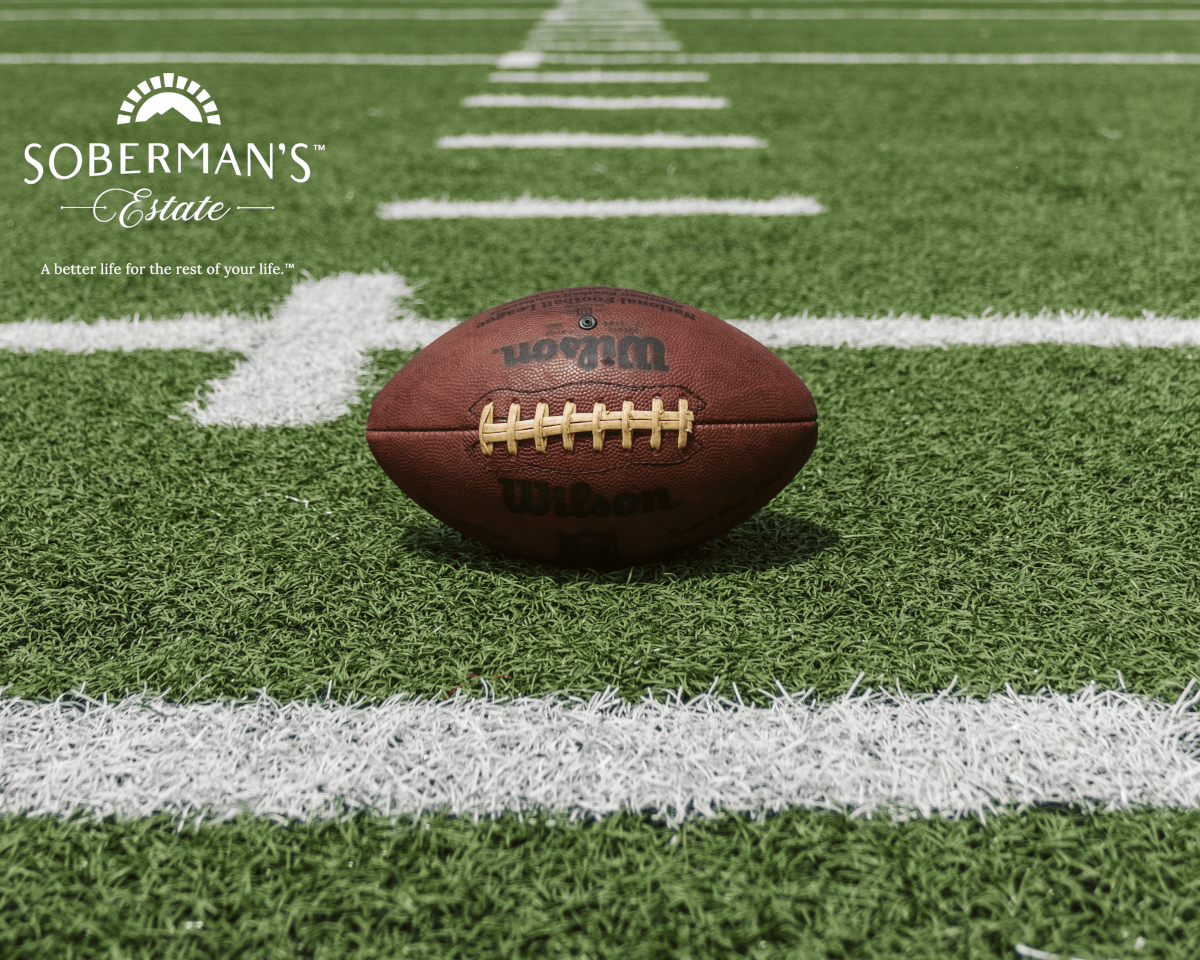 Where do professional athletes go for help when they need treatment for alcoholism or other addictions? What resources are available to help athletes with their addictions? Is there a recovery expert that understands their profession and their lifestyle? What type of help is available that addresses the recovery needs of an athlete? Are there confidential and discreet recovery treatment options?
There is hope and there are treatment providers who provide compassion and excellent care and understand the unique issues faced by professional athletes. In 2012, the NFL teamed up with Cigna to establish the NFL Total Wellness Initiative. The Initiative is led by NFL executives Troy Vincent and Robert Gulliver. Serving as the NFL mental health advisor is Dr. David Satcher, former Surgeon General of the United States.
The focus on physical, personal, financial and emotional wellness has always been a top priority of the program. The NFL Total Wellness Initiative supports the holistic needs of the players and their families. NFL Total Wellness provides the support you need when you need it, with resources and strategies to empower you for the game of life.
Some of the services provided are:
· NFL Player Assistance and Counseling Service provides players, Legends and their family members with an extensive library of services for any life challenge that they may face, or when they need a hand. This includes 8 free, confidential, in-person counseling sessions per mental health issue each year for players and members of their household.
· NFL Transition Coaches are specially trained Legends who mentor their peers and offer support and guidance to help players with the many transitions during and after the game.
· Player Telehealth allows players to use their laptops to remotely meet with a counselor or therapist.
· NFL Personal Health Coaches work with players to create and follow a personalized plan to manage and overcome a chronic condition.
· Financial coaching resources prepare players for a lifetime of success through unbiased programs and seminars.
· DVSA education includes mandatory domestic violence and sexual assault education sessions for active players, staff, owners, league personnel and coaches.
If you're covered on the NFL Player Insurance Plan, you and your covered eligible dependents/spouse have access to inpatient care and outpatient office visits, and facilities for mental and behavioral health, as well as substance abuse treatment.
In 2018 the National Basketball Player's Association (NBPA) launched a mental health and wellness program to provide players with greater access to mental health counselors; and the National Basketball Association (NBA) has transformed its Rookie Transition Program to place a greater emphasis on mental health education.
The NBA is reportedly bulking up its mental health guidelines for the upcoming season and a number of new initiatives and changes will go into effect that all teams will have to follow for the 2019-2020 season.
Here is a list of some of those changes.
• Retain and make available to players on a voluntary basis, one to two mental health professionals who are licensed in their field and locality, and with experience in assessing and treating clinical mental health issues.
• Identify a licensed psychiatrist (MD. or DO.) to be available to assist in managing player mental health issues.
• Enact a written action plan for mental health emergencies.
• Implement procedures for communicating to players and team staff the team's practices with respect to privacy and confidentiality.
With the advancement of providing mental health and drug and alcohol services in professional sports, athletes can focus on their total wellness and get access to treatment services in the future. With these advancements, we will begin to see a shift in the welfare of athletes and hopefully see more professional athletes seeking treatment in professional confidential treatment environments.
The recovery program of choice for athletes to recover from addictions is Soberman's Estate. Soberman's Estate is a confidential, discreet licensed residential treatment center located 30 miles north of Phoenix, Arizona. Soberman's Estate has developed an addiction recovery program that effectively treats all addictions and underlying mental health issues. Coach Carl Hargrave, a Coach in the National Football League from 1992 to 2006 understands athletes and is a current team member of Soberman's Estate. If you are an athlete or know an athlete that is considering treatment for addiction, please call 480-595-2222 for a complimentary consultation and please visit www.SobermansEstate.com