The team members at Soberman's Estate enjoy a fun, functional, family work environment. Sometimes, this means bringing your dog to work! Some staff members bring their dogs to work every day! Not only do the pups bring joy to the staff, but they also bring numerous healing benefits to clients.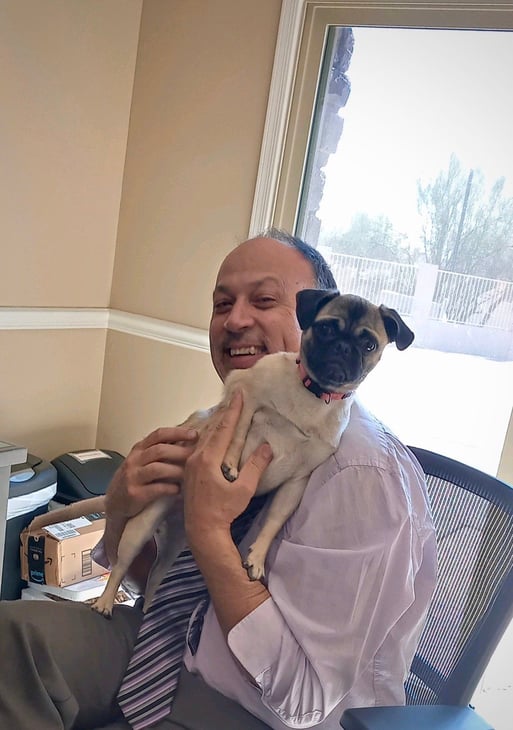 What is the difference between a service dog, an emotional support dog, and a therapy dog? Service animals are defined as dogs that are individually trained to do work or perform tasks for people with disabilities. Emotional support dogs have the sole function of providing comfort through their presence and therapeutic support. A certified therapy dog is a canine volunteer who provides a calming, friendly presence in settings like hospitals, nursing homes, schools and disaster areas.
Being in residential treatment can be stressful, emotional, and transformational. Spending time with a dog has proven helpful in reducing stress. One study shows that a pet dog is more effective as a moderator of stress in adults than human partners or friends.
Team member Daniel Mefford likes to bring his emotional support dog, Willie, to the Estate on weekends. Daniel shared how Willie makes a difference for clients. "All the clients love seeing Willie when I bring him over. Willie constantly receives compliments for how cute and well behaved he is. Having the emotional support dog positively influences clients mentally and spiritually. Sam* has talked specifically about how the dog makes him feel like he's home rather than at a treatment center. It makes him feel calm and positive. Being in treatment clients sometimes feel sad that they aren't with family. Willie symbolizes family and it calms them down significantly. Petting a dog relaxes the human body and mind. It gives me, the owner, a greater sense of purpose to care for an animal."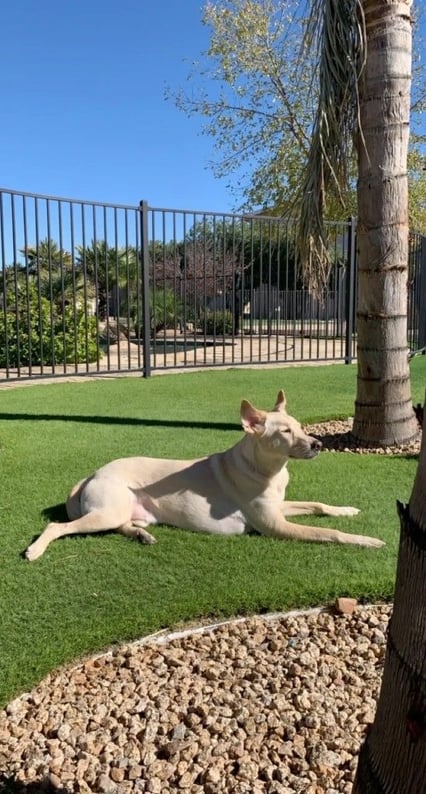 Daniel is right. It has been scientifically proven that the benefits of petting an animal include calming, relaxing, reducing anxiety and loneliness, increasing social engagement and interaction, normalizing heart rate and blood pressure, reducing pain, reducing stress, reducing depression, and increasing pleasure.
Another previous client and alumni of Soberman's Estate was so relieved when he saw Marty's dog, Olive, upon his admission. "l was so scared, stressed, and anxiety ridden when I arrived. Then I saw the pug puppy Olive and asked, may I hold her, and when I held Olive I felt and said out loud, I know I am going to be ok here." Although Olive has no certifications, her loving presence brings comfort and therapeutic support to clients.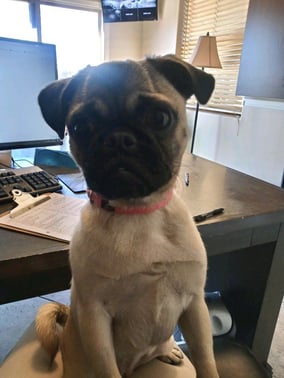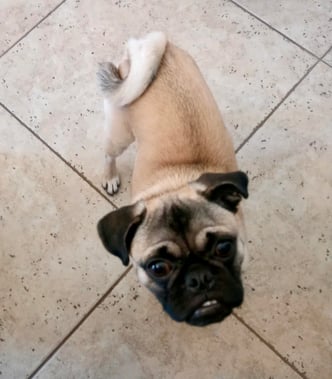 Our Equine and Meditation Coach Janice also enjoys bringing her dogs to work. Aspen and Wrangler spend many hours keeping horses Bailey and Cowboy entertained, and our clients quickly befriend them and enjoy spending time with them.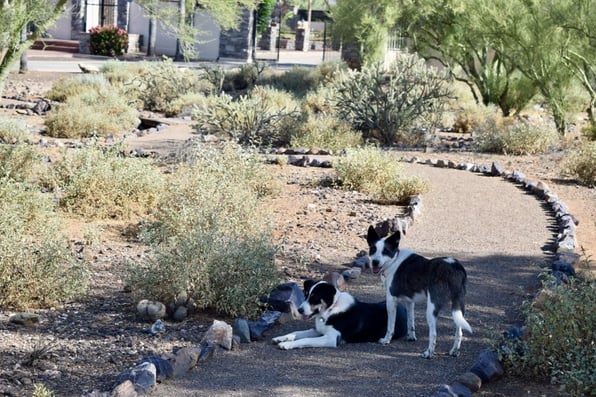 Clinical Director Frank Saverino's therapy dog is named Layla. Her favorite hobby is catching frisbees midair and then landing in the Soberman's Estate pool, and begging clients to throw the frisbee again.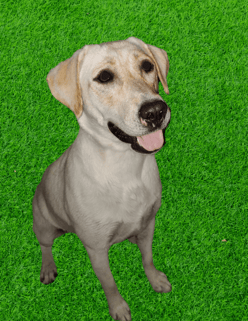 Spending time with therapeutic dogs is just one of the many experiences clients at Soberman's Estate benefit from. While in residential treatment for alcoholism and opioid addiction, clients receive one on one therapy, group therapy, equine therapy, art therapy, music therapy, and more. To learn more, visit www. SobermansEstate.com or call 480-595-2222.
*Name changed