Being a public figure, high level executive, licensed professional, physician, entertainer, politician, or any position where your reputation is a major element in your career, can present a barrier to acknowledging addiction and seeking treatment.
What if people find out? What will happen? Even if you have concluded that you have an addiction and are interested in healing, how can you balance treatment with providing for your family, employees, and maintaining your reputation?
Addiction is a disease, and balancing addiction with a full, healthy, happy life, career, and relationships, is not sustainable. Treating the disease of addiction is possible.
There are treatment centers who understand your exact concerns, such as balancing life and treatment, privacy, treatment quality, staff professionalism, comfortable environment, and more.
Privacy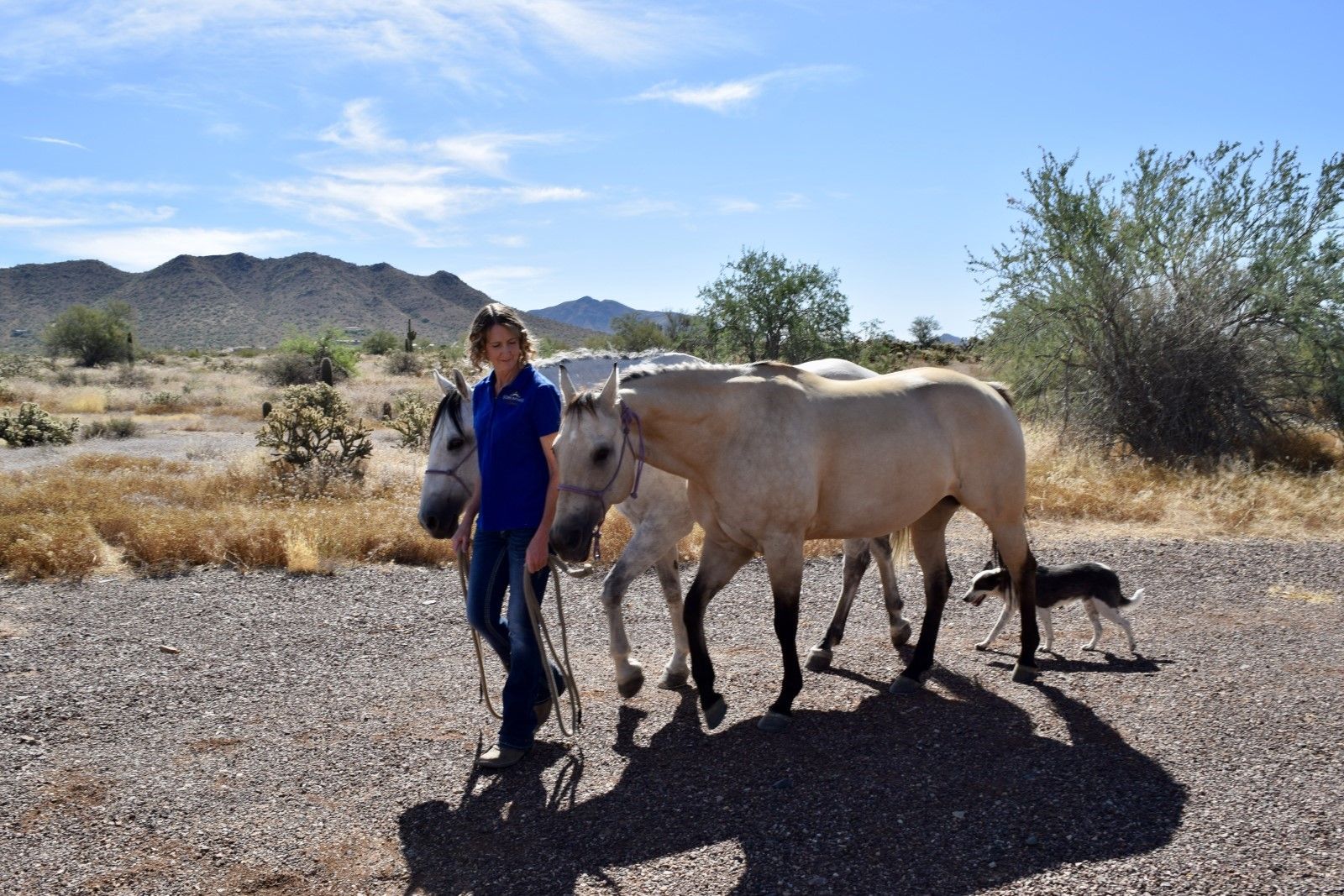 Equine Therapy onsite at Soberman's Estate
Addiction is a disease, like diabetes. Do individuals with diabetes feel any guilt, shame, or embarrassment for seeking and facilitating their treatment? … Neither should individuals with addiction. That being said, we understand that stigma is still relevant in many communities, and privacy is important to many professionals.
Soberman's Estate is a 10-bed property discreetly located and surrounded by hundreds of acres of serene Sonoran desert, which allows for gorgeous local private nature hikes. Additionally, we have had a select few clients who have chosen not to disclose their name, and elected to be addressed by a chosen nickname throughout their stay; this is an option available to clients.
You are not alone in this struggle, and you're in good company. There are many award-winning entertainers, athletes, and business executives publicly in recovery.
Learn More About Our Private Surroundings
Staying connected
We understand that you have people who need your time and energy. Staying connected to loved ones, and select employees may be an important element of balancing treatment and life.
Treatment centers such as Soberman's Estate do allow clients to stay connected to their devices, as long as they do not interfere with treatment, which is unique.
"Even the executives that are used to high quality food and travel amenities do not suffer here. The simple fact that electronics are allowed, based on self-discipline, is an example of the trust and faith of the clients. I rarely saw this benefit abused, and quite frankly I would not succeed in a program that totally prohibited their use." -Dr. Steve L., Alumni
See Our Therapeutic Modalities
Individualized Treatment
As a high achiever, you likely have values, routines, challenges and strengths unique to you. Because of this, there is no one-size-fits-all treatment program. Soberman's Estate understands this. Our Medical Director and Clinical Director create an individualized treatment program for each client, and our caring, talented team of nurses, therapists, behavioral health technicians, and specialists implement treatment for each client. We have a ratio of over 20 team members for our 10-bed Estate to ensure each client receives every resource they need to succeed.
Having a professional team with the proper qualifications and personality traits is essential to create a comfortable, caring environment with effective treatment.
Milieu
Soberman's Estate intentionally caters to adult men, typically 30-80 years old. We specialize in alcohol addiction, opioid addiction, and cooccurring issues, such as depression, anxiety, stress, and trauma.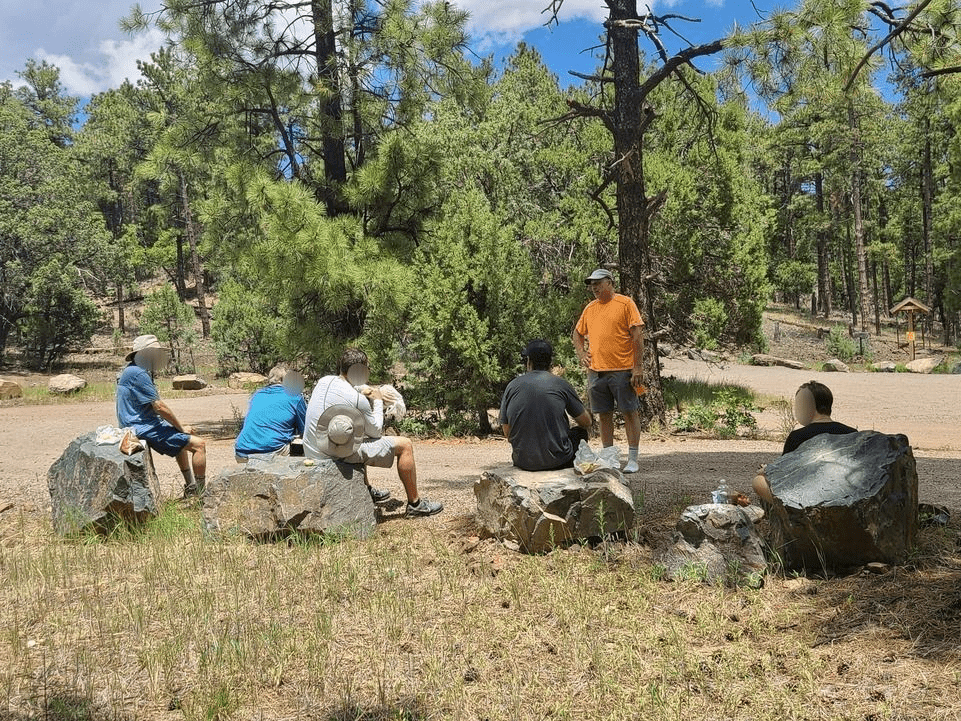 Day Trip to Northern AZ, Group Therapy Hike
Soberman's Estate was originally inspired by two men: Jeff Prager, and Dr. Jerry Josen. Jeff Prager, brother of founder Mitch Prager, was a sales professional and had a warm, fun, loving personality. He did not want to go to a treatment center that felt sterile, uncaring, and unfamiliar. Dr. Jerry Josen was Mitch Prager's best friend, an intelligent, funny, caring doctor. He only considered treatment to keep the medical board away, and felt out of place being around people out of his age range. Both men tragically passed away from the disease of addiction at ages 47 and 49. Soberman's Estate was created for men like these, who may have gone to treatment if a place like Soberman's Estate existed, where the environment was comfortable, discreet, compassionate, and treatment was experienced with men in similar places in their life.
This intentional milieu also enhances our alumni program. Men keep in touch with fellow residents and alumni to cultivate support in the recovery process with optional and encouraged weekly meetings, monthly newsletters, quarterly gatherings, and more.
Comfortable Stay
"The environment is exactly what a man struggling with addiction needs and deserves. They provided comfortable accommodations, privacy, five-star cooking, and a variety of treatment modalities delivered by a truly caring and experienced staff. [My brother] was given a safe space to effectively change his life for the better." -Cortney L., Alumni Family Member
Going to rehab can be a sacred, and challenging time of transition. Individuals in this time go through significant physical, mental, emotional, and possibly spiritual changes. Having a comfortable home environment can make this time more enjoyable. Soberman's Estate ensures client comfort, by listening to client requests, and providing amenities such as:
Travel support, private chauffeur

Private rooms available

Custom-made presidential suite mattresses

Fresh nutritious meals made from-scratch by our executive chef with vegetables from our greenhouse and eggs from our chickens

Luxurious furnishings

Private gym and physical fitness trainer

Putting Green

Pool featuring in-water dining, jacuzzi, waterfall, and grotto

Onsite Equestrian Center and Equine Therapy

Evening routine available for higher sleep quality

And more...
Soberman's Estate develops in the spirit of continuous improvement and is constantly evolving and incorporating client feedback.
See Comfortable Accommodations
What Happens Next?
Soberman's Estate is here for you. Our Admissions Director can be reached at 480-626-8379, and info@SobermansEstate.com. If Soberman's Estate is not the best resource for you, we can provide you with resources better suited for your needs.