As the golden hues of September embrace us, the national spotlight shifts to a cause of immense importance: National Recovery Month. For those unfamiliar, National Recovery Month is observed every September in the United States. It celebrates the gains made by those in recovery and sheds light on the positive impact that effective treatments can offer. This month, we can look into the unparalleled significance of residential treatment centers in the recovery journey.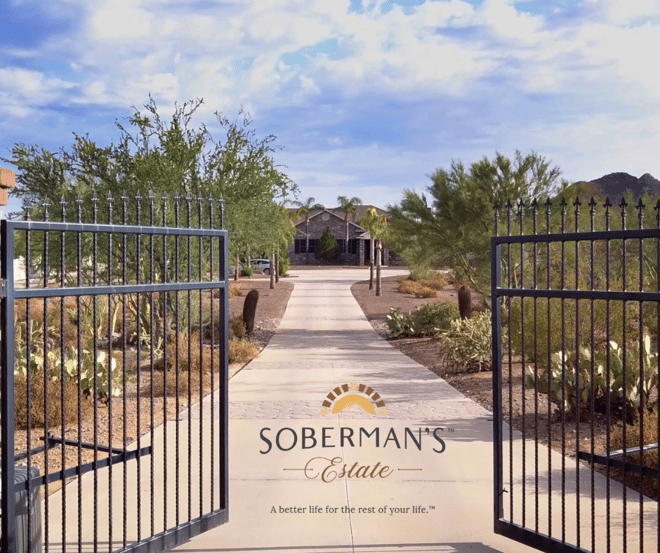 1. The Essence of Residential Treatment Centers
At its core, a residential treatment center is more than just a 'facility'. It's a sanctuary, a place where individuals can find respite from external triggers, receive round-the-clock care, and lay the foundation for sobriety and a healthier life. In contrast to outpatient services, residential treatment centers provide a structured environment, thereby accelerating the healing process.
2. Comprehensive Care
The journey to recovery isn't a one-size-fits-all path. Every individual's experience with addiction and mental health is unique. Residential treatment centers like Soberman's Estate offer a holistic approach, combining medical care, therapeutic sessions, and peer support. This multifaceted approach ensures that the physical, emotional, and psychological aspects of recovery are addressed.
3. Building a Supportive Community
The power of community can't be overstated. In residential treatment centers, individuals are surrounded by others who are navigating their own recovery paths. This shared experience fosters a deep sense of belonging and understanding. Group therapy sessions, communal activities, and peer bonding moments act as anchors, offering support and encouragement.
4. Skill Development for Lasting Change
Recovery is not just about breaking free from addiction; it's also about equipping oneself with the skills needed to lead a fulfilling life. Residential treatment centers emphasize skill-building, from coping strategies and stress management to various life skills, such as proper nutrition and learning self-love and confidence. This holistic development ensures individuals can reintegrate into society confidently and productively.
5. An Environment Conducive to Healing
Away from the challenges and chaos of daily life, residential treatment centers provide a calm, serene environment that is conducive to introspection and healing. The design, amenities, and even the landscape play a pivotal role in the recovery process. Nature walks, meditation corners, and recreational facilities complement the structured therapy sessions, ensuring individuals have a well-rounded healing experience.
This National Recovery Month, let's take a moment to acknowledge the tireless efforts of residential treatment centers and the brave souls who embark on the journey to recovery. Recovery is possible, and it's a testament to the resilience of the human spirit.
If you or someone you know is considering taking the first step towards recovery, you can contact us at www.sobermansestate.com. Remember that residential treatment centers are equipped to offer the care, support, and tools necessary for lasting change. Let's use this month to not only celebrate but also to educate and advocate for a world where everyone has access to the resources they need to reclaim their lives.
Happy National Recovery Month!
Soberman's Estate is a residential men's addiction treatment center that provides discreet, individualized, sophisticated recovery and wellness services for adult men that want to recover from substance use disorders, and or other behavioral issues such as trauma, anxiety, depression, stress, or other addictions.