Hello, I'm Janice, part of the dedicated team at Soberman's Estate specializing in Equine Therapy and Mindfulness Coaching. I've been sharing thoughts and insights through our blog for a year now, and today's post is particularly close to my heart. September marks National Suicide Awareness Month, and I'm compelled to share a deeply personal perspective, rather than statistics or data points.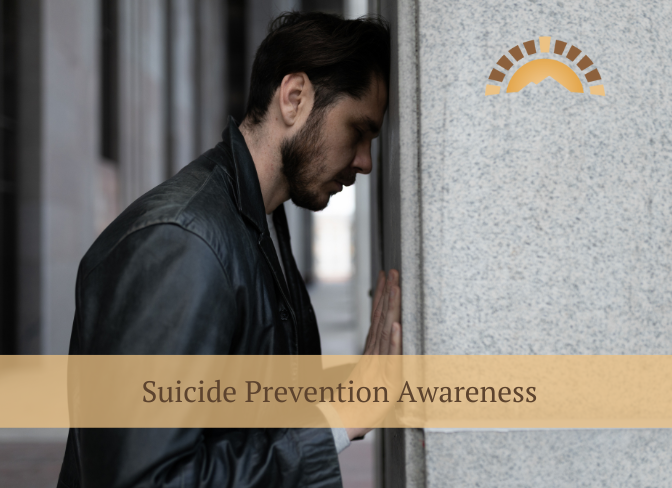 Today as I sit here writing, my eyes are filled with tears. My thoughts are consumed by the devastating news of a dear friend whose husband tragically ended his life just yesterday. My heart aches and my thoughts are with her as she navigates this agonizing experience filled with what I can only imagine of maybe grief, anger, and a myriad of other emotions.
Reflecting on this, it pains me to recall that I can instantly name twenty or more individuals during my life who chose the same path. My initial encounter with suicide was when my uncle's brother took his life, a memory that goes back to when I was just a child. The impact of suicide is enduring; it leaves us questioning the unanswerable and grappling with emotions that are hard to articulate. Each case leaves an indelible mark on my soul, but it also fuels my commitment to shedding light on this difficult topic.
I could say, "I don't understand how someone can feel life isn't worth living," but that would be dishonest. You see, I've been at the brink myself—twice. I share this not to seek sympathy, but from a place of resilience and to emphasize that I stand here today as a survivor, as someone who has found self-worth, love, and most importantly, hope.
Life, in all its unpredictability, is meant to be experienced and cherished and is worth living. No matter the hardships we face, I firmly believe that with the right support network, we can overcome them. We can heal from our traumas, confront our trapped emotions, and break free from a haunting past. By doing so, we can reclaim our current lives, finding joy and purpose. I feel fortunate to have made the choice to persevere, and today, I embrace life to its fullest.
Understanding the extent of the internal struggles that lead someone to consider ending their life may forever elude us. However, we can play an active role in suicide prevention. We can look out for warning signs such as depression, addiction, or explicit remarks about self-harm. We can offer emotional support, suggest professional help, or even just lend a listening ear. For those who have suffered the loss of a loved one to suicide, know that you are not alone, and it's okay to seek support for yourself as well.
This piece is dedicated to everyone who has lost someone to suicide. May you find some semblance of peace, and may the departed souls find tranquility. To my friend and everyone navigating these tumultuous waters—know that you're loved and supported.
If you or a loved one are struggling with depression, substance use, or alcohol addiction, we are here to help. www.sobermansestate.com
If you or someone you know is struggling and needs immediate help, please reach out to the Suicide Prevention Line. Anyone having suicidal thoughts who is showing extreme distress needs help immediately. Please help support them by calling or texting 988. This is a new number for the suicide and crisis lifeline. Here you can connect and speak with a trained crisis counselor. 988 is confidential, free, and is available 24/7 365 days a year.
Soberman's Estate is a residential men's addiction treatment center that provides discreet, individualized, sophisticated recovery and wellness services for adult men that want to recover from substance use disorders, and or other behavioral issues such as trauma, anxiety, depression, stress, or other addictions.