*All photos taken onsite at Soberman's Estate.
WHO IS HE?
Who is Dutch Michelangelo Soberman? Why is he relevant to Soberman's Estate, a luxury addiction rehab center in Arizona?
He is a special tortoise! Welcome to the team, Dutch!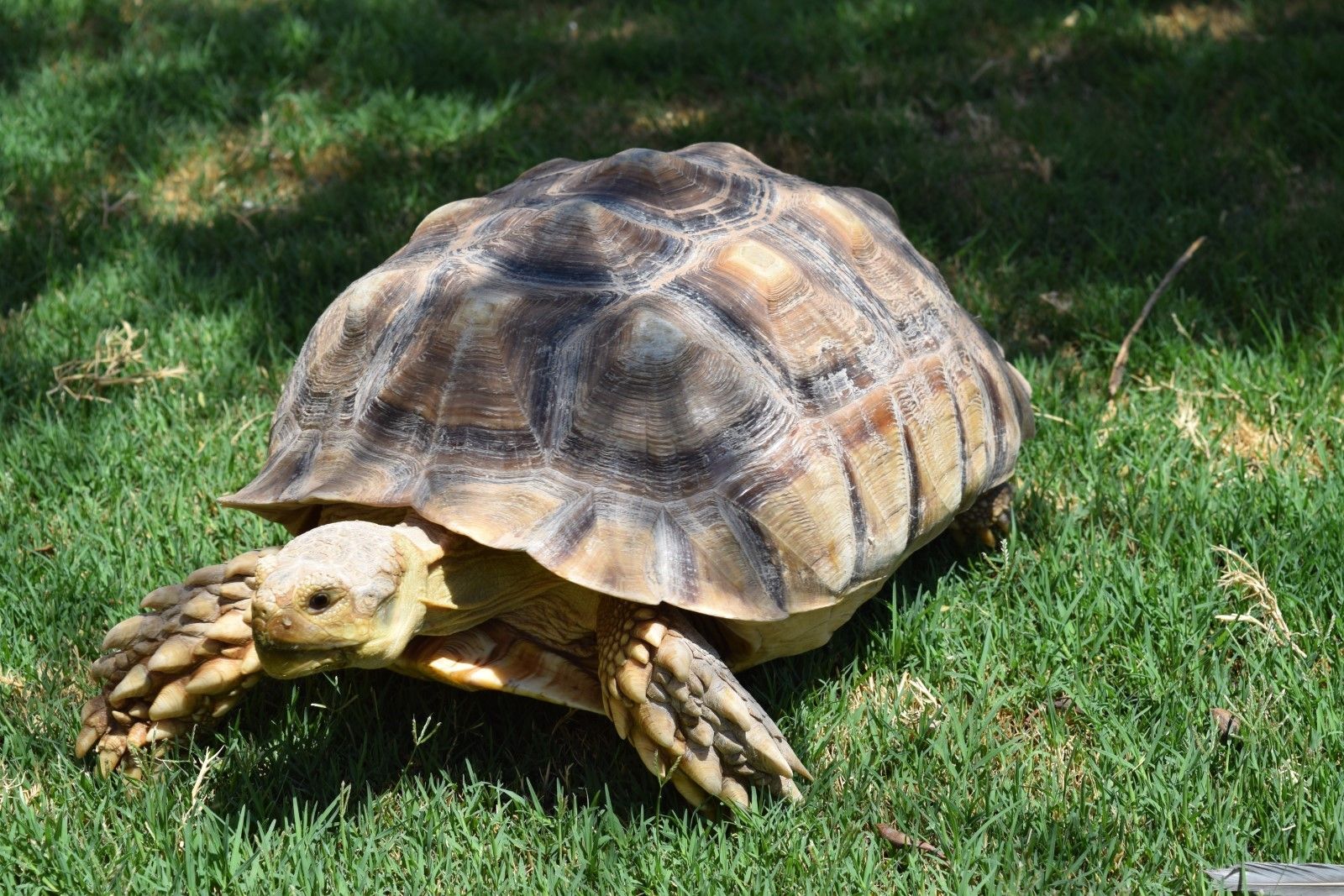 Soberman's Estate Psychiatrist and Medical Expert Dr. Michael Vines introduced him to Soberman's Estate.
"In 2019 my wife found him crossing the street out in front of the house, it was quite a novelty, and we took care of him. She found another one the next day, and my daughter found a third one the day after that, and we saw a pattern here. We went out into the desert and started searching, and we found more. We talked to the neighbors, and they'd all found tortoises. Every house in the neighborhood had a tortoise or two." said Dr. Vines. One of his neighbors, where Dutch's parents lived, was unaware of the hatch.
Founder and CEO Mitch Prager added, "The universe conspired because I knew we wanted to adopt a tortoise here, so I built the tortoise habitat; I didn't know where we'd get a tortoise. I figured we may adopt it from the state, or maybe one will appear that needs to be adopted."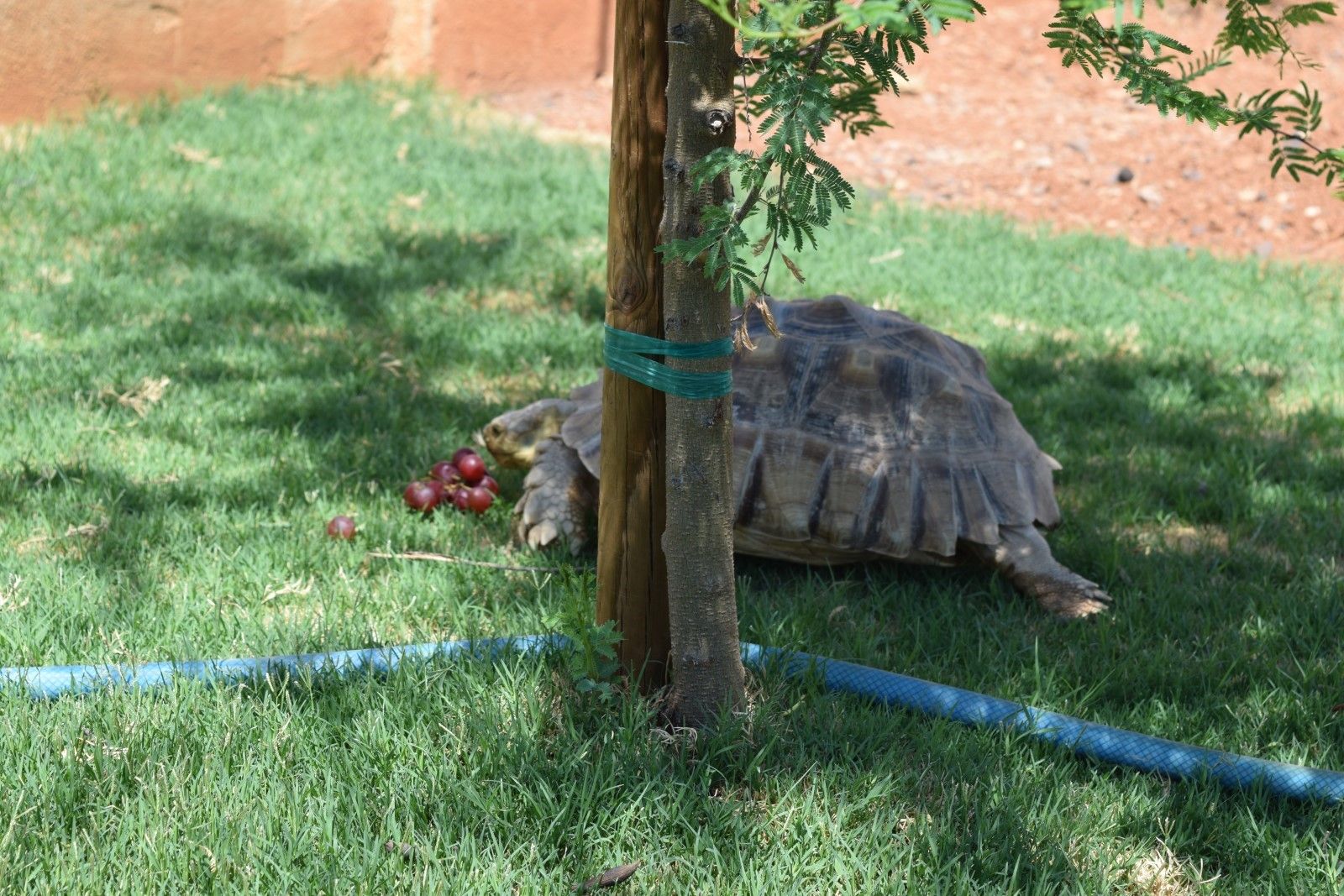 TORTOISES & RECOVERY
Mitch shared, "Tortoises grow to their environment. Like a cage, drugs and alcohol make someone's world very very small. Once they're free of drugs and alcohol, a sober person's world gets a lot bigger..."
In regard to the growth of the tortoise, Dr. Vines explained, "The neighbors who have kept their tortoises in smaller enclosures or aquariums still have small tortoises, while Dutch has grown significantly. This photo is of Dutch 3 years ago: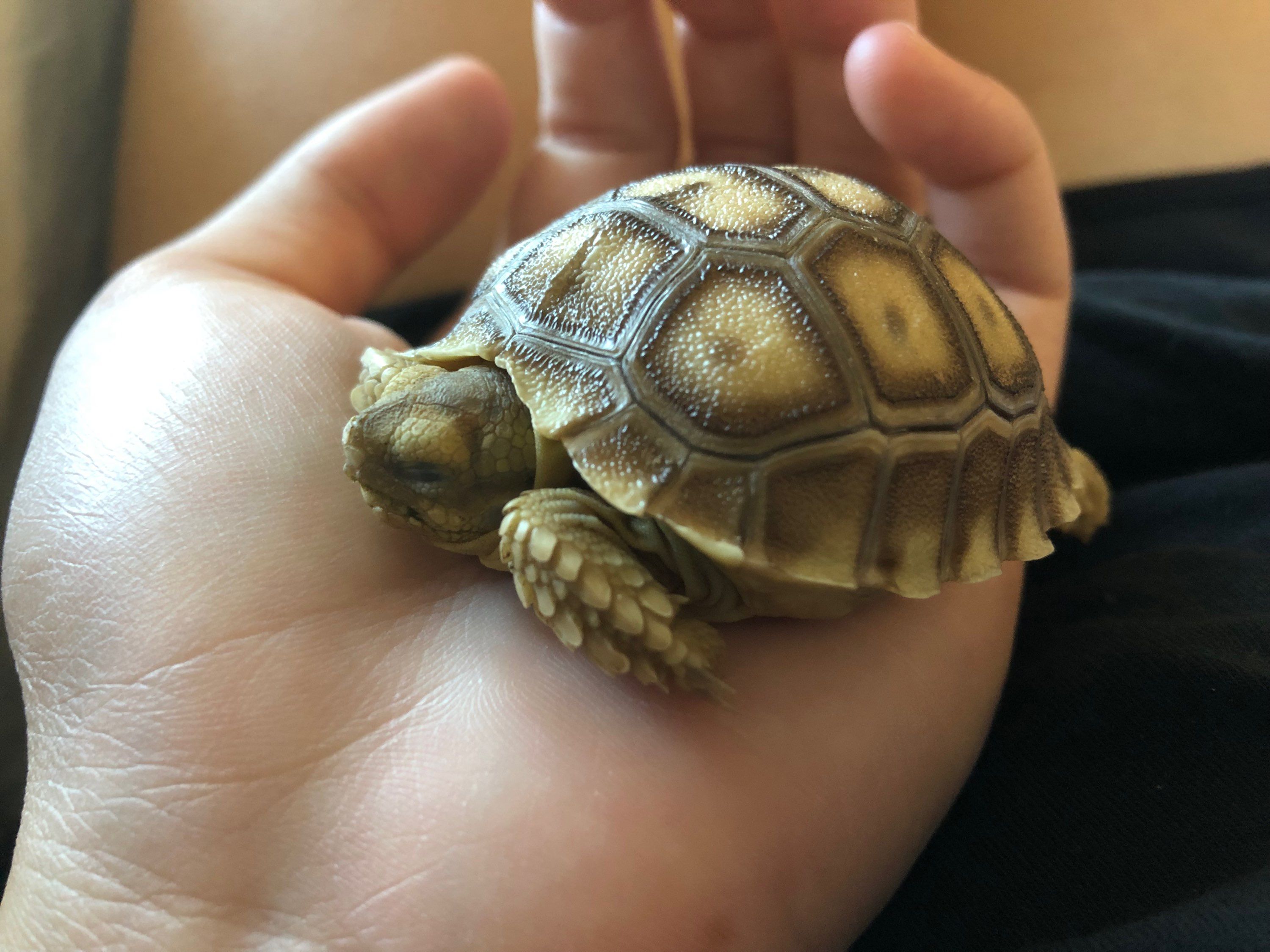 These guys [Dutch & Michelangelo] have by far outstretched their siblings. We feed him, and we feed him healthy, but I think it's just he's got the run of the backyard – there's been really no restrictions for him."
WHERE DID HIS NAME COME FROM?
Dr. Vines revealed, "We had two tortoises, one daughter Katherine named hers Dutch because she loves Dutch Brothers (coffee), and Abby named hers Michelangelo, she loves that character from the Teenage Mutant Ninja Turtles. We gave one tortoise away years ago and don't actually know which one we gave away! Hence the name Dutch Michelangelo – now Dutch Michelangelo Soberman."
DUTCH'S NEW CHAPTER
Dr. Vines shared, "My wife and I don't have special desires to have a tortoise any longer. When I saw the tortoise enclosure out here [at Soberman's Estate], that's all I needed to know. The sky is the limit for this tortoise. I think he's going to meet a lot of neat people coming through here, I think he's going to get embedded in some of the stories that come out of this place."
Dutch is already tapping into his healing potential, participating in therapeutic activities with clients who cannot participate in equine therapy.
The Soberman's Estate team loves feeding Dutch his nutritious snacks and sharing photos and videos of his activity.
Follow Soberman's Estate on Facebook, LinkedIn, Twitter, and Instagram to see more of Dutch and the team!